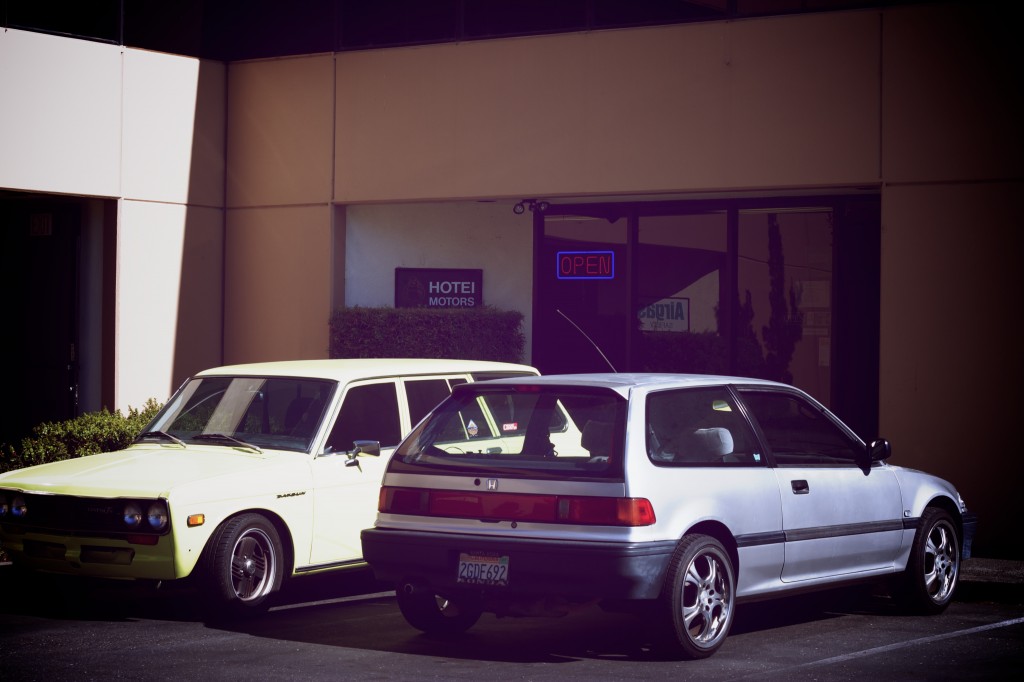 In 1991 Bob Speed opened Hotei Motors in Santa Rosa after working as a Service Manager at the Acura dealership on Corby Ave. He literally hit the ground running when he opened our doors to strictly Honda and Acura owners providing the best service around with a knowledge base stretching back to the 1960's. He and his wife Tomi ran Hotei for a decade and a half until 2005 when Bob's son Casey grabbed the reins as owner/manager. Bob retired and Casey took an already successful business to another level. Casey Speed was adored as a mechanic and a person by our customers and the service community.
Casey Speed ran Hotei Motors until December of 2010. As many of you know Casey died in a very unexpected boating accident in the Sausalito Bay, leaving his wife Lucinda Speed as owner/manager. This was an unbelievably tragic blow to the Speed family and all of Hotei's  loyal customers. I don't believe Casey could have had a greater impact on our lives. He had a visceral passion for life that permeated every pore of Hotei for the time he was owner. He will be missed by all and will never be forgotten.
As soon as Casey died his father Bob left retirement temporarily to keep Hotei's doors open and aid Lucinda. Only a month had gone by before Dominic Allyn showed up after hearing about Casey. Bob and Dominic have know each other for years, so when the news about Casey got out Dominic showed up at Hotei to give his condolences and offered his services at no charge. Bob and Lucinda immediately asked him to step in an take the position as lead technician. This was an unexpected but welcome opportunity for Dominic which he gladly excepted. Eventually over the course of the next year Bob stepped back into retirement, and Dominic took on the necessary responsibilities to run the shop on his own.  Lucinda Speed owned Hotei Motors from December 2010- December 2011 at which point Dominic purchased the business. Dominic Allyn currently owns and manages Hotei Motors with his wife Rose. He intends to do nothing other than continue the legacy set forth by Bob & Casey Speed for the last 22 years.
Hotei Motors is proud to service the surrounding communities and will always provide the highest levels of quality repair and service possible.
 ". . . I have never in my life met a better set of customers than here at Hotei. Bob and Casey somehow found the nicest most congenial group of people in Santa Rosa. Their loyalty is inspiring. They make my job as easy as it could possibly be, and that I really appreciate! Many of our customers have become my friends, and I hope many more will. Hotei's not just about making money, it's about giving the community a option to repair their vehicle at a shop who's chief concern is making your life as easy as possible. People use their cars as tools, my job is to maintain those tools as long and as cheaply as time and logic permit. And if I can make someone smile in the meantime, I've done my job.. . "
                                                                                                       -Dominic